Training
Mark Knuckles Associates, Inc. is an approved training provider by the Human Resource Certification Institute, HRCI, a division of the Society for Human Resource Management, SHRM, the world's leading and largest association of human resource professionals. Many trainers leave their audiences with only part of the picture because the trainer does not know the other laws that affect the same issues.


Management Staff Training:
We provide on-site training to employees, managers, supervisors, and management team members in managing employees in today's complicated and constantly changing employment environment. Call us about "in house training," customized to fit your needs.


The Best In Specialized Training:
The consultants' experiences as former investigators, combined with their work with employers dealing with everyday workplace issues, gives them a unique perspective on the compliance issues of the applicable laws. Training employers nationwide since 1986 - experience counts.

Mark Knuckles Associates, Inc. trains over 100 organizations a year in a wide range of topics, from Unlawful Harassment to Wage Hour Updates, from HIPAA Compliance to Commensurate Wages, we can train your management and staff for today's employment law regulations and compliance methods. We host various public conferences each year across the nation. Sign up for HRAlerts, compliance and training info, and HR news updates.


Employee & Management Training:
Attendees regularly give the highest marks to the firm's training conferences. Attendees note that the consultants' experience and case histories make the training and procedures "come alive" and easy to relate to.

Training includes not just the law, but the case histories that help attendees relate to the problem, to explain and illustrate how to comply in the employer's particular circumstances and the consequences of noncompliance. Training conferences use a variety of formats including-award winning videos, power point presentations, group work, hands-on, lecture, case studies, or a combination.


Training topics available at your facility:
Fair Labor Standards Act and Overtime for NonProfits and Churches: Yes, the FLSA applies to Churches and Nonprofits - and potentially every employee they have. A New Training Session in 2008 - FLSA compliance -- Exemptions, Overtime, Hours Worked, Volunteers & More...for Church and Non-Profit Organizations, Personnel Committee Chairs, CDC Directors, Human Resource Managers, Non-Profit Directors, Payroll & Accounting Managers. Designed specifically around the employment and compliance challenges that nonprofits encounter every day.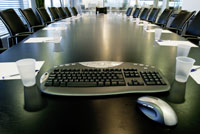 FLSA Section 14(c) Commensurate Wage Compliance Training - After Training you may know more than the investigator that visits your facility! Get your training from the Nation's "Commensurate Wage Authority." MKAI offers 'in-house' and public training year round.

Time study methods; hourly ratings, prevailing wage survey methods and documentation process. Don't let the DOL tell you that your time studies are wrong! MKAI has proven techniques and methods - including compliant documentation methods that will make an impact in managing your workforce, reducing costs and get you into compliance. Call the office if you have questions about training your staff! 828-328-9241, or Contact us.


Prevailing Wage Survey Training and Prevailing Wage Survey Reviews:
Get your prevailing wage survey and documentation methods into compliance. Three does not make a survey! We have the training, methods, and forms you need to begin eliminating your back wage liabilities and getting your prevailing wages into compliance. Contact us if you have questions about training for prevailing wages.


Production Time Study Methods and Documentation:
Performance Leveling and Pacing of the Operator in - Time Studies.

Evaluating Disabled Client/Consumers for Hourly Jobs Paid at Commensurate Wages-Methods and Documentation.

FLSA Part 541 - Who gets overtime now? Paying Overtime. Job Descriptions.

Salary or Hourly? White Collar Exemptions, and Position Description Analysis for Compliance with the Wage Hour Law and ADA. FLSA "White Collar" Exemption Determinations and Job Description Development. Writing Compliant and Effective Job Descriptions.


Unlawful Harassment Training for Managers and Employees

Workplace Diversity Training

Workplace Violence Training

Progressive Discipline And Documentation

The Applicants are Coming - The Applicants are Coming!

Lawful Interview Techniques

FMLA, ADA, & Workers' Comp - Getting Out of the "Bermuda Triangle" - Managing Employees with Workplace Injuries/Limitations under the Workers' Comp, FMLA and ADA

FLSA Compliance With Minimum Wage, Hours Worked, Overtime, Comp Time, Salaried Exemptions, Law Enforcement, Fire Fighters, and Child Labor

Work While Sleeping - It Is Lawful! The FLSA On-Duty Sleep Time Requirements and How to Make Them Work

Students Or Employees? - FLSA Compliance for Disabled High School Students

Students in Work Exploration, Vocational Assessment and Work Transition Programs

If you have any questions or would like more information, please contact us at 828-328-9241.